Diese Veranstaltung hat bereits stattgefunden.
Dezember 3, 2019

-

Dezember 5, 2019
Veranstaltung Navigation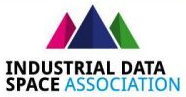 We are pleased to announce: IDSA Winterdays 2019 will 
take place 
in Paris!
 We are very happy, that our Winterdays will be 

h
osted by ATOS & ANRT and co-hosted by IMT & the IDSA French Hub.
We cordially invite yo

u to meet us in Paris and attend our Winterdays from December 3
rd
 to 5
th, 2019.
For Registration:
Venue:
80 quai Voltaire
95877 Bezons, France
We would like to make the Winterdays an exciting and multifaceted event. That's why we invite you to contribute to the program. Send us your suggestions for lectures, presentations, and workshops: 
events@internationaldataspaces.org
The first draft of our program might give you a few ideas for your contribution:
December 3rd:
The Winterdays will start at 1 pm with the General Assembly (members only
, invitations will be sent seperately
).
Keynotes, lectures, and presentations on our relevant topics will follow.
December 4th:
The Second Day is reserved for presentations on new use cases, solutions and certifications and also for workshops of EU projects and IDS communities.
The task force meetings will take place parallel to the main program.
December 5th: