NMB 2017 – Business Models in the Age of Digitalisation
Diese Veranstaltung hat bereits stattgefunden.
Juni 22, 2017

-

Juni 23, 2017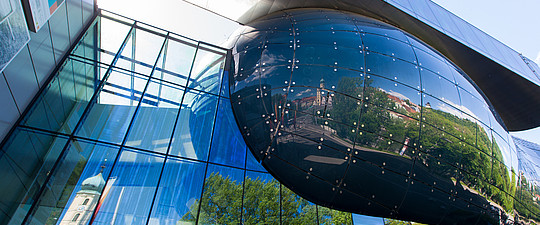 In the course of conference "New Business Models" in Graz this June, a special focus is laid on data driven business:
Business Models in the Age of Digitalisation
Chairs: Romana Rauter, Christiana Müller, Wolfgang Vorraber
While digitalisation is definitively no longer a new trend, it (still) puts pressure on companies (and other types of organisations) to reflect on their strategies and identify new business opportunities. At the same time, digitalisation creates endless opportunities to rethink value creation processes and come up with new business models. Hence, digitalisation could also offer new solutions for existing societal and/or ecological problems by changing the ways in which actors work together. In this context, we seek contributions that address questions such as: Which role does digitalisation play for value creation, value proposition and value capturing? Which new business models have emerged as a result of increasing digitalisation? How have such business models contributed to sustainable development? How has increased digitalisation led to new forms of cooperation and transaction? Thereby, empirical as well as conceptual papers or best practice examples are welcomed.
DMA will be present there – meet us!