#SMARTDataSprint – Data is not a monster
Diese Veranstaltung hat bereits stattgefunden.
Januar 28, 2019

-

Februar 1, 2019
Veranstaltung Navigation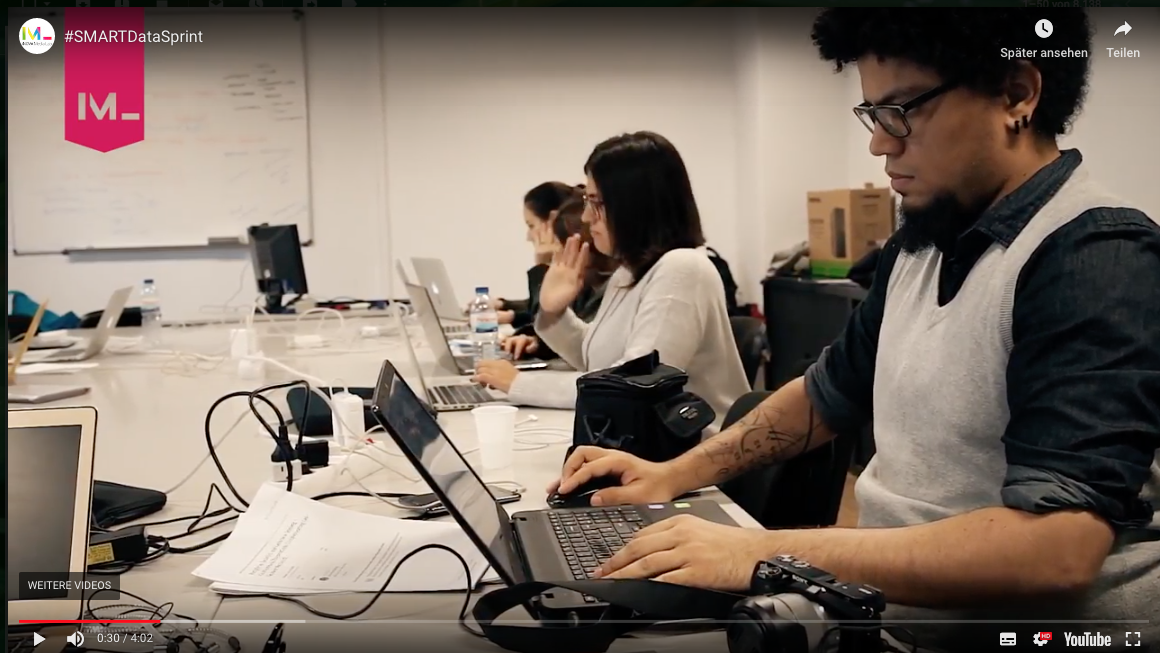 SMART Data Sprint is an intensive hands-on work, driven by online data and digital methods. For one week participants will have the chance to attend to keynote lectures, short talks, and parallel sessions of practical labs. After that, experts and scholars will invite participants to join projects and work in a collective problem.
We are pleased to announce that our keynote speaker is Richard Rogers (University of Amsterdam), the director of Digital Methods Initiative and the author of Digital Methods (MIT Press, 2013). An International team of senior researchers, including Richard Rogers, and several doctoral researchers will also be leading Short Talks and Practical Labs*. We also welcome Bernhard Rieder, associate professor in New Media and Digital Culture at the University of Amsterdam, with the masterclass "From Algorithms to Diagrams: How to Study Platforms?", and a practical lab on machine learning techniques.
This year, the practical labs will contemplate the following themes:
» Query Design
» Data Extraction Tools
» Querying App Stores
» Network Analysis with Gephi
» Image Networks
» YouTube Data Analysis
» Text Analysis with Antconc and Voyant Tools
» Raw Graphs
» Visual content analysis with Image Plot
» Extracting and analysing data with NodeXL Pro
» Hybrid Classification: Combining Grounded Theory and Machine Learning
Deadline for applications: 13 January 2019
For further information, please access the link http://inovamedialab.org/winter-institute-2019
Learn more about the data sprint approach in this video: #SMARTDataSprint